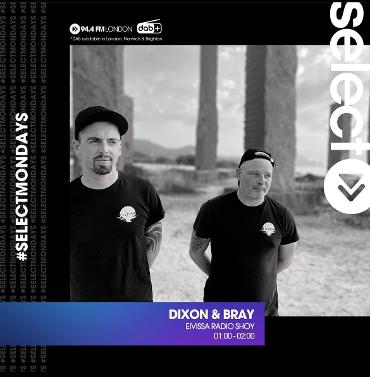 The Eivissa Radio Show is presented live weekly on UK based Select Radio - online and DAB+ Brighton, London, Norwich Monday mornings 1-2 am. It is also available worldwide by asking your smart speaker to "play select radio"
03-12-22, The Eivissa Radio room 2 takeover at The Arch nightclub was great! Check our socials for videos.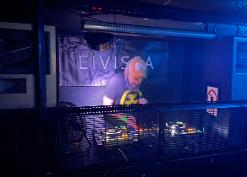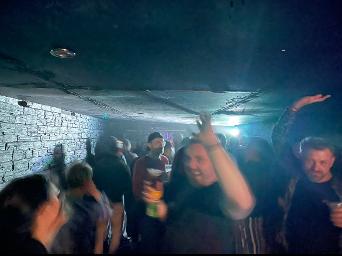 Another great party on bank holiday Friday 26-8-22. Thanks for coming down. Check our insta video story or fb pages for videos and pics.
We had a mention in the Independent paper regarding our party at Coast on 26-8-22.
Thanks to everyone who came down to our event at Coast Cafe on 29-7-22, The night was perfect with good vibes all night. Follow our socials for pics of the event or Click here for video highlights from our insta story feed.
See you soon.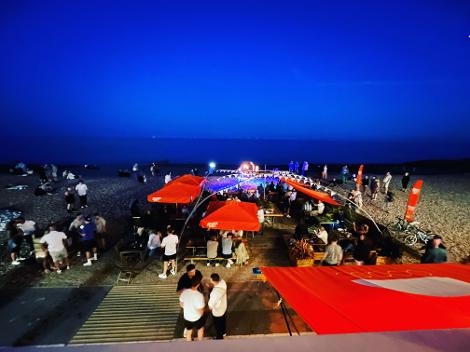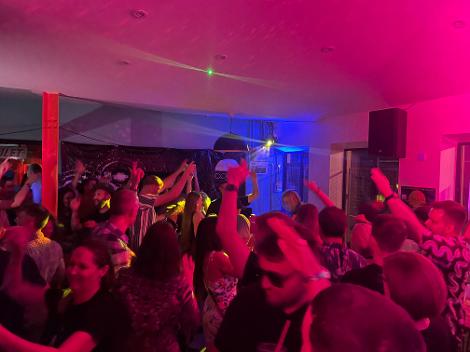 This livestream was recorded during the opening set of the Eivissa Easter Party on 15th April 2022. The livestream takes place at a unique Café Bar right on Worthing Beach which is known for its unique cultural and diverse music parties. The day was one of the first warm spring weekends of 2022 which soon rolled into a full sunset party with fire poi dancing on the beach and club vibes all night inside the venue. Many local DJs from the surrounding areas played deep and tech house until the early hours, Were you there?
What is Eivissa Radio? Eivissa Radio is the brand created by Shane Dixon and Sam Bray, which they use to channel their love for underground music inspired by the White Isle (Ibiza) by playing at local venues, hosting their own radio show live (on www.codesouth.fm and mixcloud) and curating regular Eivissa parties. Follow Eivissa Radio on Facebook and Instagram for the latest news
Club Vibes at the Eivissa party at Coast Worthing 15-4-22 with local guest DJs
Friday 28-4-23 - Coast Cafe, Worthing. 19:00 - 01:00
Dixon & Bray are hosting the first Eivissa party of 2023 at the finest beach front venue in the South.
With local heavy-weight DJs on the line-up, this one will go OFF!
This event shares the same date with many Ibiza superclub opening parties this year.
Experience a taste of Ibiza in your home town!
See you on the dancefloor.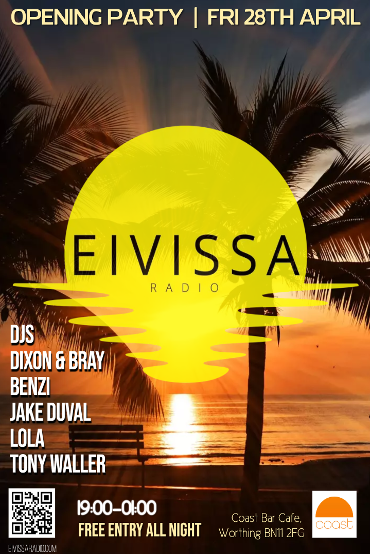 Previous events/guest invites...